Lake Nehai Tonkayea is a beautiful 2,000-acre resort community nestled in the natural Missouri heartland. With paved and gravel roads, security staff, and numerous quality homes — scores of residents Lake Nehai home — or see it as the perfect vacation getaway!
Activities & Recreation
The Lake Nehai community includes a beautiful 9-hole irrigated golf course with no green fees for members. There are 3 lakes, the largest being the 450-acre Lake Nehai Tonkyea. You can sail, fish, or water-ski on this lake. The other two lakes are primarily fishing lakes. Jet skis are allowed on the lake and swimming in the lake is permitted. The lot contains dusk to dawn lights. Lake Nehai is a private lake with small yearly dues which allows access to the 9-hole golf course, swimming pool, campground and security. A very nice restaurant is also at this lake. It's a great place to boat, ski, swim, fish, dine, golf, and camp!
Other community amenities include a full-size pool, a wading pool, a clubhouse with a fine-dining restaurant, three boat ramps, many swim and boat docks, two separate member campgrounds (one including water, electric hook-ups, and a bath house), nature trails, parks with play equipment, waterfront community picnic areas and shelters, and a sandy beach. The development borders a nature preserve (The Nehai Tonkayea Nature Area).
Lake Nehai is only minutes from Marceline, boyhood town of Walt Disney and easy access to Highway 36. KCI Airport is approximately 2 hours away and St. Louis is roughly 3 hours away. The University of Missouri campus at Columbia, MO, is an hour from Lake Nehai.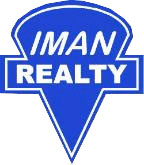 1410 N. Kansas,
Marceline, MO 64658
Office: 660.376.4777
Fax: 660.376.2723
---
Email questions to:
[email protected]

Licensed in Missouri